Bellwood NY Inc – Case Study
Bellwood NY Inc. Gets 10 Meetings in 21 Days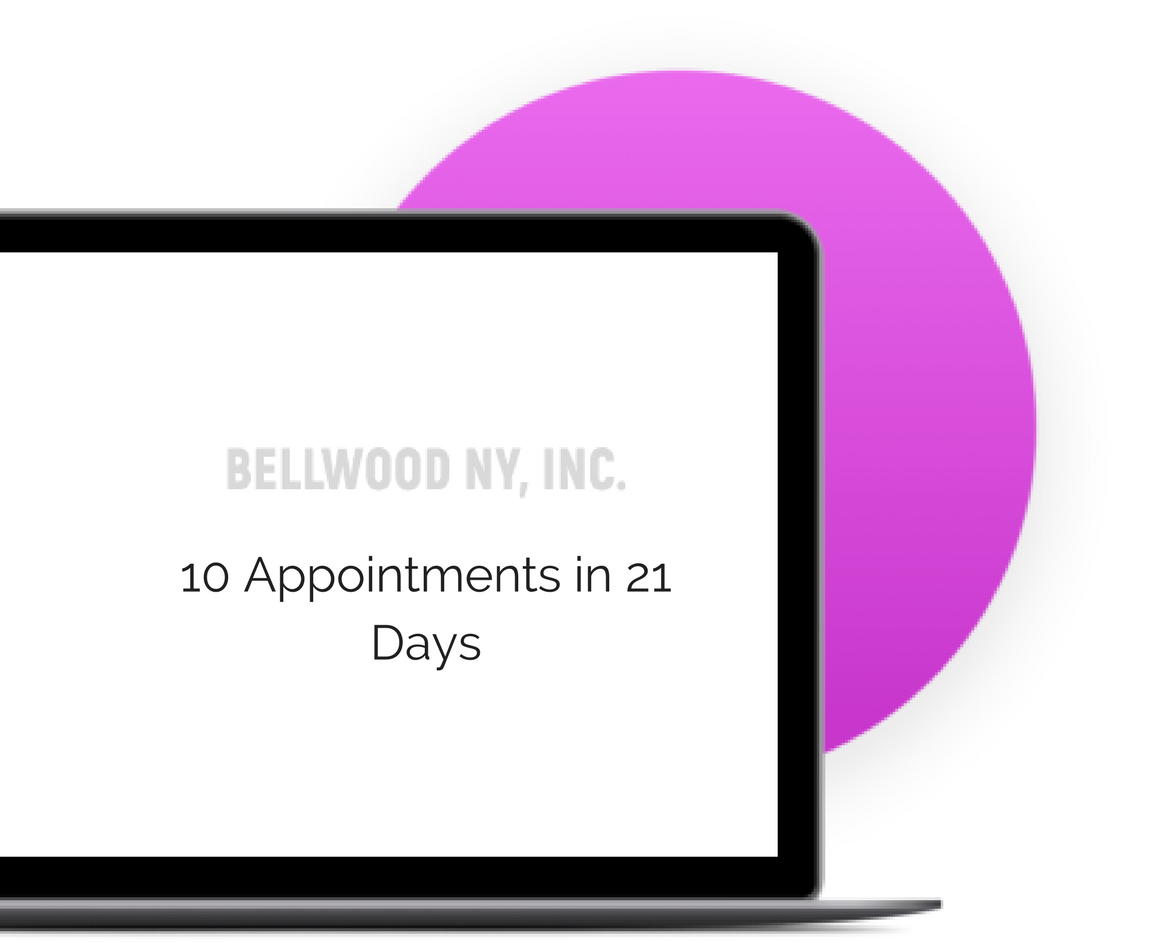 About Bellwood
Bellwood offers general contracting services throughout the New York City area, with specialties in custom commercial projects, such as interior renovations projects of restaurant and retail space build-outs.
As a general construction firm, Bellwood strives to build successful lasting relationships with architects, owners, and subcontractors throughout all phases of the project.
Customers: West Side Tennis Club, Reunion Café, Want Les Essentiels
Industry: Construction Management
Headquarters: New York
The Challenge
Bellwood NY Inc. has worked with hospitality, restaurants and retail companies, offering the highest level construction services to ensure the longevity of our company through repeat and referral based business.
However, Bellwood's commitment to service quality positions it uniquely in the marketplace, which is saturated with other competitors. Thus, the need to find value-based and quality ways to find and connect with qualified right decision makers.
In order to connect with qualified decision makers to start meaningful conversations, Bellwood came to Katallyze to launch a new email lead outreach program.
The Solution
Understanding the goals of Bellwood, Katallyze created and deployed a value-based and personalized lead outreach program.
The program combined Katallyze's proven process of custom lead research, use of advanced software and manual research from the research team. The goal: generating qualified leads and meetings with Architects.
The Results
With this approach, Bellwood is able to focus on having meaningful conversations with the right decision makers, while Katallyze generates predictable meetings every month.
Before Bellwood began with Katallyze, 0% of their pipeline was through outbound or email lead generation. In just 21 days with Katallyze, Bellwood generated quality interests from 28 hyper-targeted decision makers and got 10 meetings – more than $100,000 in sales pipeline.
Interested Decision Makers
Potential $ Pipeline (in thousands)
"In just under 30 days after starting our project, we got 19 qualified leads and 10 meetings. These guys know their stuff!"
JULBERT ABRAHAM, MBA
Cueniverse connected with 114 hyper-targeted decision makers, generated quality interests from 20 and got 7 meetings
WELLINGTON LORA
Let's Work Together!
We help B2B Companies Get Qualified Leads and Appointments So They Grow Their Businesses