Abraham Global Marketing (AGM) – Case Study
AGM Gets 10 Meetings in 15 Days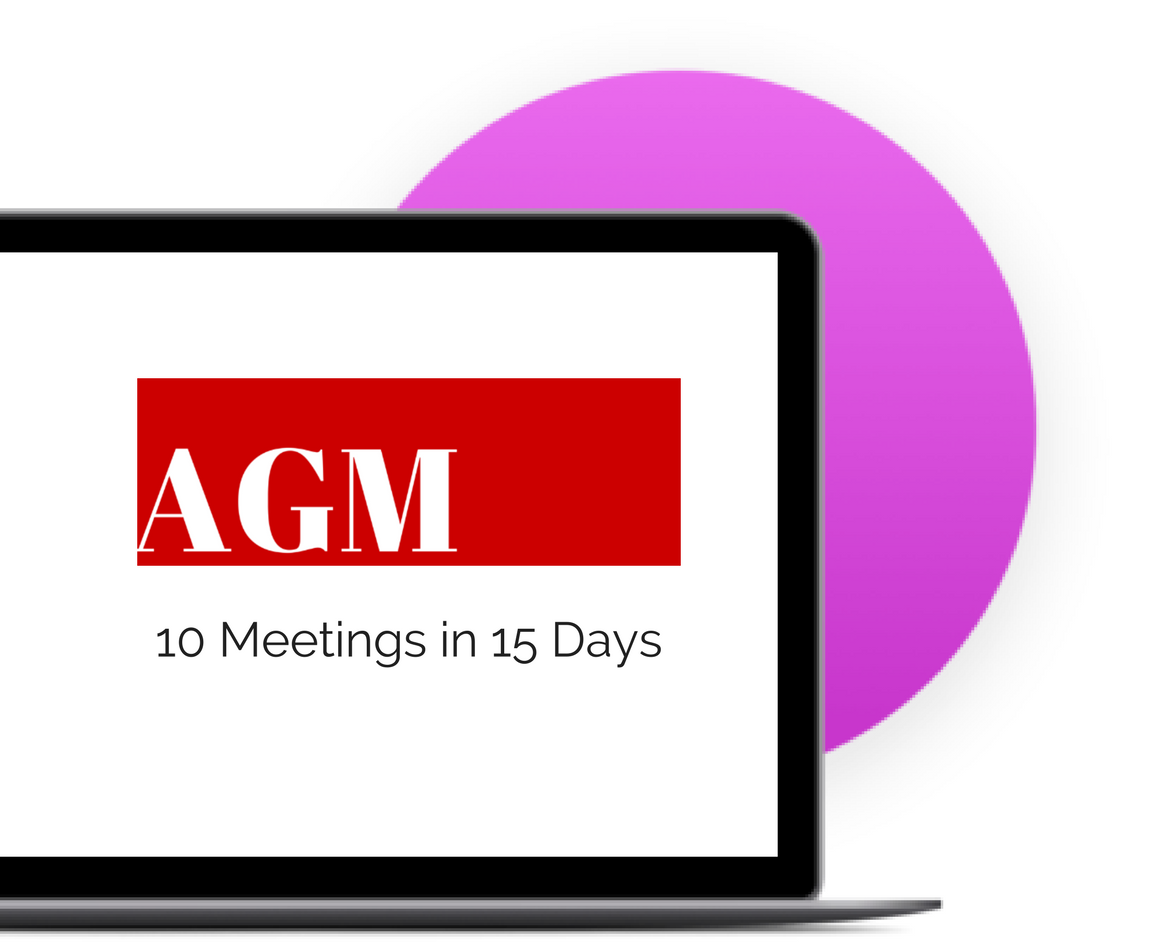 About Abraham Global Marketing
AGM is a Social Media Marketing company specializing in LinkedIn Marketing and Training. They help small and mid-sized businesses understand LinkedIn as a business building tool and help them leverage the platform to grow their business. AGM's team works with clients through group trainings and workshops, one-on-one coaching and structured marketing initiatives. Industry: Marketing and Advertising Headquarters:  Kearny, New Jersey
The Challenge
AGM has had much success with growing their business through inbound strategies, attracting prospects through social media channels and publishing insightful blog posts. However, AGM's leadership in the saturated social media space also means it has to be keen on exploring alternative approaches to compete for attention and connect with new industries who will benefit from its services. In order to find new channels of growth and generate quality awareness through its flagship webinars, AGM came to Katallyze to launch a new lead outreach program.
The Solution
Katallyze, equally committed to AGM's goal of offering value, created and launched an exclusive outreach campaign targeted at C-level leaders at targeted enterprises. Using the proven process including hyper-targeted custom research and advanced software, Katallyze set the project out with one goal: to get decision makers to attend AGM's informative webinar about using Linkedin to grow business.
The Results
AGM came to Katallyze to drive attendance to its webinar. In just under 15 days, AGM connected with 85 targeted decision makers and got 10 attendees to its webinar.
Decision Makers Connected
Potential $ Pipeline (in thousands)
"In just under 30 days after starting our project, we got 19 qualified leads and 10 meetings. These guys know their stuff!"
JULBERT ABRAHAM, MBA
Cueniverse connected with 114 hyper-targeted decision makers, generated quality interests from 20 and got 7 meetings
WELLINGTON LORA
Let's Work Together!
We help B2B Companies Get Qualified Leads and Appointments So They Grow Their Businesses